OWNER BIO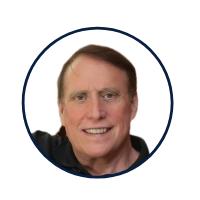 Philip Dye is the founder and owner of Zcath Mfg., Inc. With over 20 years in the catheter industry, Philip applies his expertise with his longtime desire to help catheter users resolve their cathing problems. Previously, he has imparted his knowledge to increase patient involvement to help try to solve problems related to cathing. Philip has always desired to provide an opportunity to educate patients on the best protocol for intermittent self-catheterization. It has been Philip's experience that a vast majority of patients are not aware of the many subtle mistakes they can make during the cathing process. Philip continually strives to provide educational materials to support patients whenever possible.
Philip attended medical conferences both locally and around the country, expanding his knowledge of catheterization problems and keeping on top of new urological supplies developed to solve these problems. Some of these conferences included visits to San Francisco, Tucson, Orlando, Cleveland, and New York City. Philip has participated for eight years in the MetroHealth Disabilities Seminar held in Cleveland, Ohio, and has been an active participant in the United Spinal Association of Northeast Ohio. Zcath Mfg., Inc., in association with UTI Medical, sponsors several different disabled sports groups. Philip participated with the Cleveland VA Center in a research study conducted by Botox. The study was related to reducing leaking by those who use catheters. The VA group had one the best results in the country. Philip attended a meeting in California with the Botox Research Team to discuss some of the study results and why this group did so well.
Equipped with vast cathing knowledge and many years in the urological field selling and researching catheters and cathing problems, it became apparent to Philip it was time for a change. Philip began a seven-year journey developing a revolutionary catheter named Zcath. His hard work has resulted in being awarded seven patents in the United States and Europe. For the first time, the new development of the Zcath catheter eliminates the use of eyelets. Zcath is currently seeking FDA clearance to gain approval for the Zcath Catherter line. We are happy to announce that this catheter will be made in the USA in Ohio. It is with confidence that we believe this new catheter could someday replace the standard catheter and become the world standard in catheters.